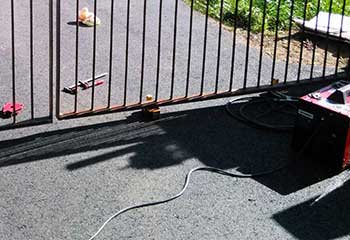 Gate Stuck Open
Customer Issue: The customer's double swing gate got stuck in the open position and wouldn't close again.
Our Solution: Our team checked the safety lock first and didn't find any problems, but the photoreceptor eyes were misaligned. Once they'd been reinstalled in proper alignment and the opener was turned back on, the gate had no further issues closing when there was nothing in the way.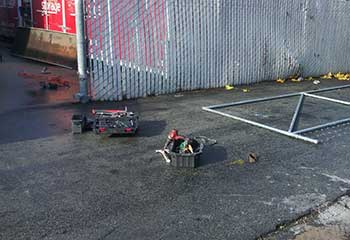 Gate Repair
Customer Issue: A light commercial sliding gate came off of its tracks due to prolonged wear on the track boundaries.
Our Solution: Our team took out the broken track and replaced it in the pavement with a fresh line which they cemented in place. Guiding the rollers back into the new track's groove took concerted effort, but the end result was a smoothly sliding gate.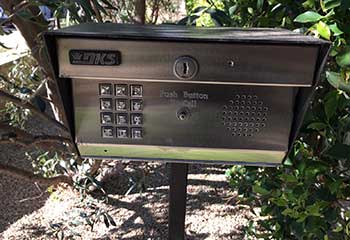 Gate Intercom Installation
Customer Issue: The lack of an intercom system was making gate ownership too much of a chore for this customer.
Our Solution: A simple Doorking 1504 digital keypad and intercom system was easily added to the customer's gate and hooked up to an indoors hub unit from the same company. The end result was a simple, but very reliable system suitable for Mr. Langdon's purposes.